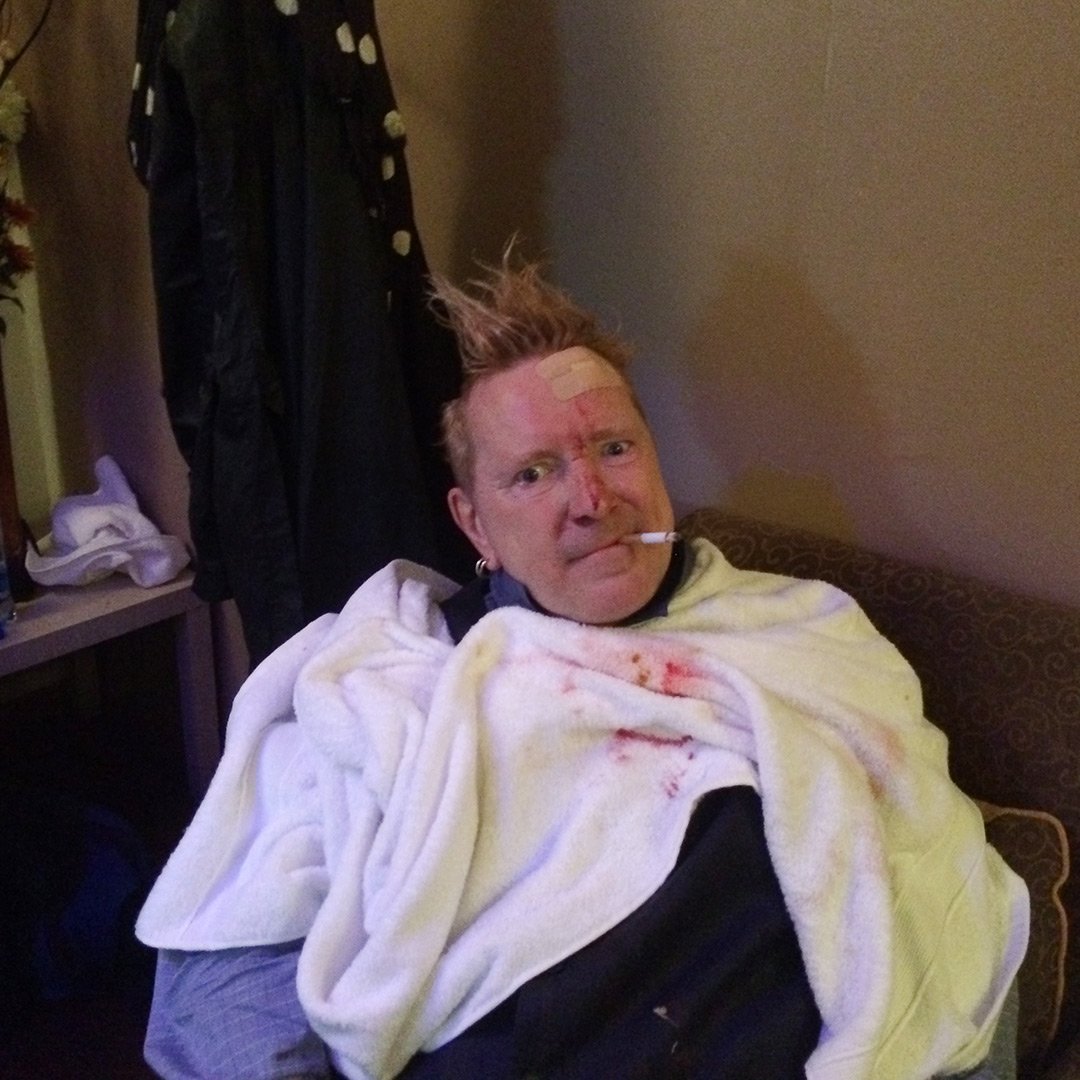 Whether you know him as Johnny Rotten from his Sex Pistols days or John Lydon from Public Image Ltd, getting hit in the head with a bottle during a concert just isn't cool, but his reaction was.
True to his punk-rock roots, after getting beaned on the noggin with a bottle during a recent PiL show in Chile, Lydon cursed at the bottle-thrower, wrapped his bloody head with a towel and kept on performing. Rock-n-roll will never die.
Morrissey has confirmed that his new album is ready to be recorded and that he's looking for a distribution deal for the release. The former Smiths frontman released his latest album World Peace Is None Of Your Business in July 2014 but has since left his old label. That same year Morrissey revealed that he had faced four separate cancer scares and that the treatment had slowed him down. He added, however, "I'll rest when I'm dead."  Read more here.

Comments
comments
John Lydon
,
Johnny Rotten
,
Morrissey
,
MusicNotes
,
MusicNotes from the XPN Morning Show
,
Public Image Ltd.
,
The Sex Pistols
,
xpn morning show
,
XPN MusicNotes