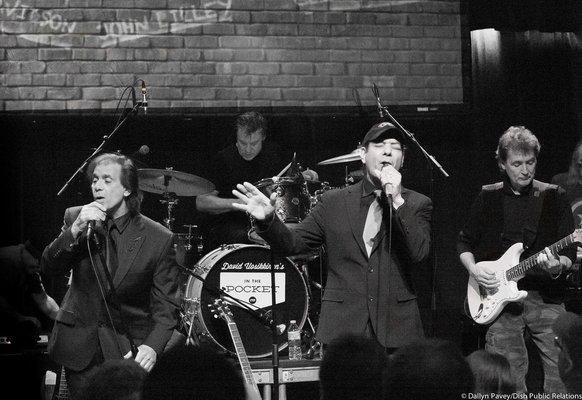 Sad news from the Philly music community this weekend; on Friday, Richie Ingui — one of the two brothers at the front of The Soul Survivors — passed away suddenly of heart failure, according to a report in the Philadelphia Inquirer. He was 70.
Natives of the Lower East Side of Manhattan, Richie and his brother Charli Ingui began making music in New York City under the name Dedications, from 1962 to 1964. But it was a name change and a little song called "Expressway to Your Heart" that broke them big. As the Inquirer's Dan DeLuca tells it:
The next year, the band moved to Philadelphia, and made their name with "Expressway," which was released on the Crimson record label. It was the first hit that Gamble and Huff wrote and produced together.

It reached No. 4 on the Billboard pop chart, establishing Gamble and Huff as successful hit-makers four years before they would found Philadelphia International Records (PIR), and has endured as a TSOP classic, with its signature opening riff sounded with honking car horns.

Gamble wrote the timeless Philadelphia lyric that likens an out-of-gas love affair to a traffic jam on the Schuylkill Expressway while stuck in traffic on his way to see his then-girlfriend, "Mashed Potato Time" singer Dee Dee Sharp.
Charlie spoke to DeLuca, and told him "Not too many brothers shared what we shared. Our love for each other was evident to anybody who saw us together on the stage. I miss him terribly." Gamble and Huff shared a joint statement, noting "Richie was a true soul singer who sang from the heart."
DeLuca also spoke with Jerry "The Geator" Blavat, who helped Crimson release the "Expressway To Your Heart" single, with its b-side "Explosion In Your Soul." As Blavat said:
"They had the blue-eyed soul of the Righteous Brothers or Hall and Oates, but they also had that rock-and-roll, upbeat R&B soul sound. The feel of an Otis Redding or a James Brown. They were the Sam and Dave of the Sound of Philadelphia."
Listen to the band's biggest hit below, along with a live rendition of it from a 2008 reunion show in Phoenix, and "Explosion in Your Soul." Read DeLuca's entire obituary for Ingui here.
---
---
Comments
comments