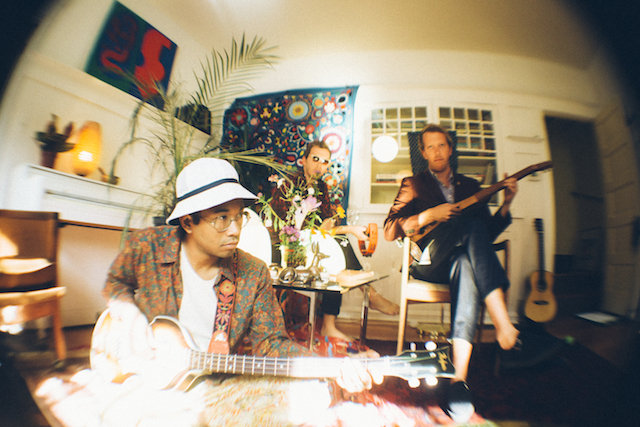 From Les Sins to PLUM to his production work for other artists, Chaz Bundick has always kept busy outside of his main output as Toro y Moi. Now, he's teaming up California brothers in jazz outfit The Mattson 2 and dropping the monikers altogether for, you guessed it, Chaz Bundick Meets The Mattson 2. Their debut album Star Stuff is out this March 31st, and you can hear its sprawling new single "JBS" below.
Bundick first revealed his inclination towards psych rock in 2015's What For?, but now, he's taking the influence even further. With its laid-back, glistening groove, "JBS" picks up where that album left off as a pure, unadulterated guitar jam. Eventually, Bundick's subdued vocal appears to provide a cool counterpoint to the warm bath of guitar. It doesn't happen until a full two and a half minutes into the song, though, and soon after, he disappears again for another ambient jam. Just as you think its over, a swell of synth reinforcements rise up to carry the track out on the cynical refrain of "I know I have to be alone inside."
If you want to catch Chaz Bundick Meets The Mattson 2 live, they're headlining Johnny Brenda's this April 15th. For tickets and more information, head over to XPN's Concert Calendar.
Comments
comments
Tags:
Chaz Bundick Meets The Mattson 2
,
Toro Y Moi