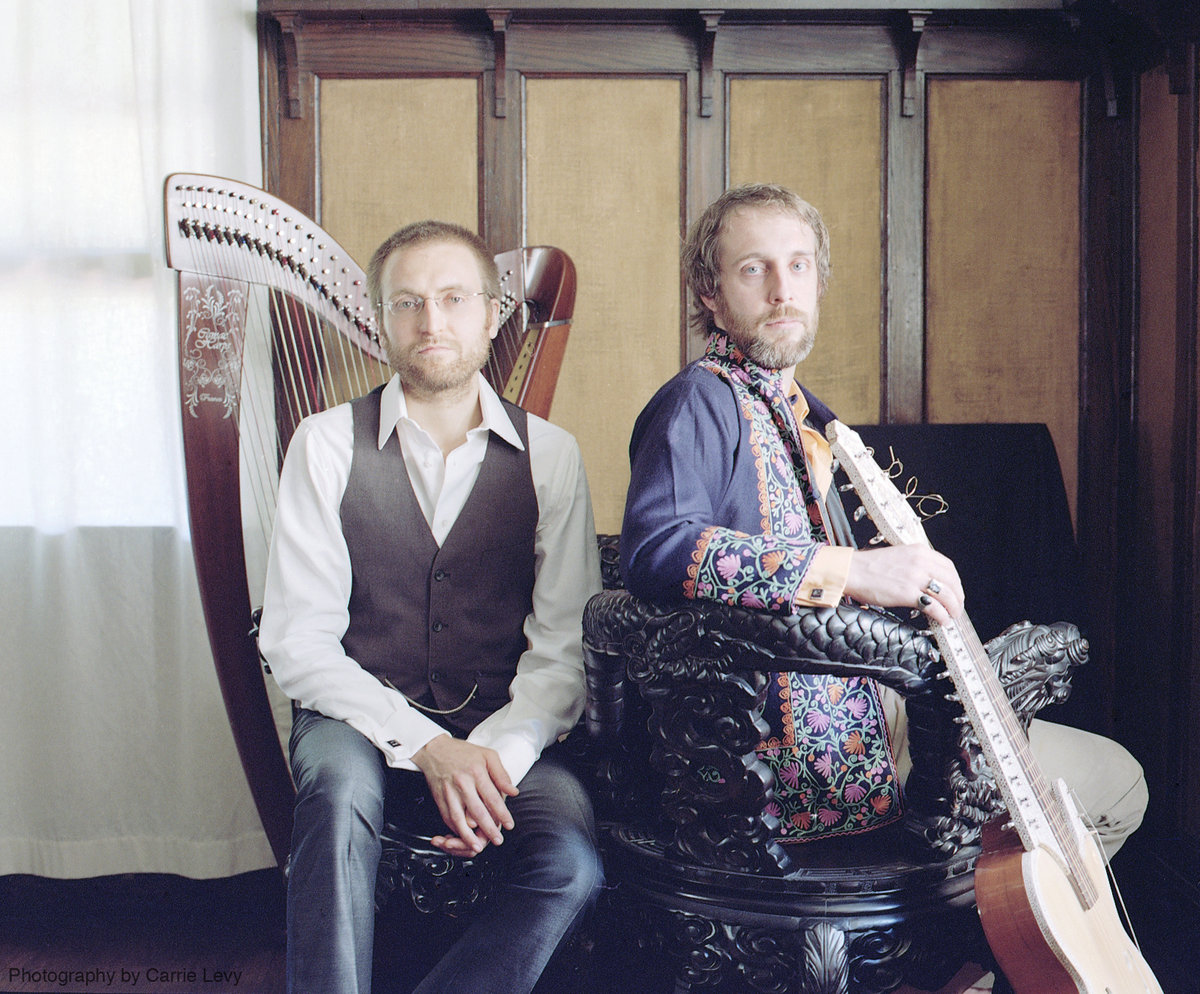 Local musicians Jesse Sparhawk and Eric Carbonara have often appeared on the same bill over the years, their exploratory style of guitar playing melding well together in intimate spaces like Germantown's Rigby Mansion or West Philly's Studio 34. A few years ago the multi-instrumentalists put that musical chemistry to tape with Sixty Strings in 2011 and Tributes & Diatribes in 2014, two records originally released via VHF Records (also home to Jack Rose's catalog). This week, the two records became available to stream on Bandcamp.
Sparhawk and Carbonara aren't merely playing "guitar music" on the albums, though. Instead, the duo shares a range of stringed instruments they've been studying for quite some time: Jesse on the 38 string lever harp, and Eric on the 22 string upright Chaturangui, an Indian slide guitar, in addition to a banjo and nylon stringed guitar.
On Sixty Strings the compositions stretch and grow over two side-long tracks, the plucky elegance of the harp meeting the droney twang of the Chaturangui in a presentation that has the variety of mood and expression expected with more formal orchestral arrangements. The relatively compact songs on Tributes & Diatribes still have room to move, but there's a more modern feeling to the melodies and rhythms weaving through the avant garde moments.
Stream Sixty Strings and Tributes & Diatribes below. Both albums can be purchased through VHF Records.
Comments
comments
Tags:
Eric Carbonara
,
Jesse Sparhawk