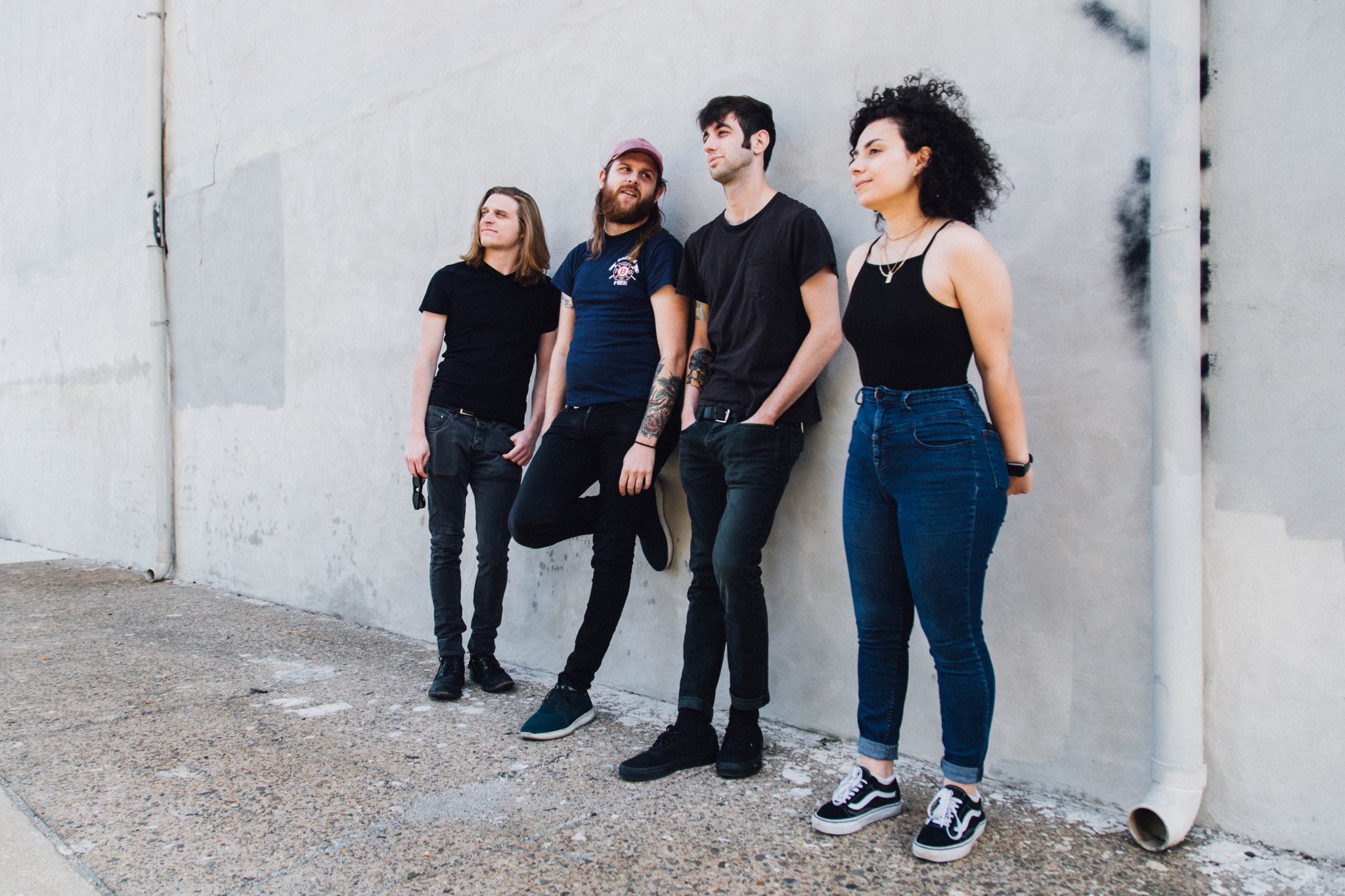 Chill Philadelphia four-piece Small Circle (populated by vocalist Marissa D'Elia along with Sorority Noise's Cam Boucher and Adam Ackerman, Rozwell Kid's Sean Hallock) released a reissued version of their 2016 EP melatonin on Boucher's new label Flower Girl Records. Mastered by Boucher as well, the four-track EP includes new track "sameness", along with crisper versions of past relaxed tunes.
An interesting release for fans of any of those bands, D'Elia takes hold of the record with her Frankie Cosmos-like saccharine vocals, while the "marquee" members hang in the back for some supportive fun, taking to grooving bass and slightly anxious drumming. Don't worry though: Boucher's beloved melancholy is all throughout the record, from his haunting backing vocals to heart-striking lyricism, coming together in a supreme laid-back sound.
If you're into relaxed basement-dwelling indie rock, this is the group for you, as tracks like "it's just not that realistic" and "we belong here" portray the feedback-ridden sounds of JJ's Diner, while the finale "sameness" adds that bit of Japanese Breakfast ambiance. I hope we hear more recorded tunes from this band in the near future, I feel we're only scratching the surface of what they can do.
Tags:
Cam Boucher
,
rozwell kid
,
Small Circle
,
Sorority Noise