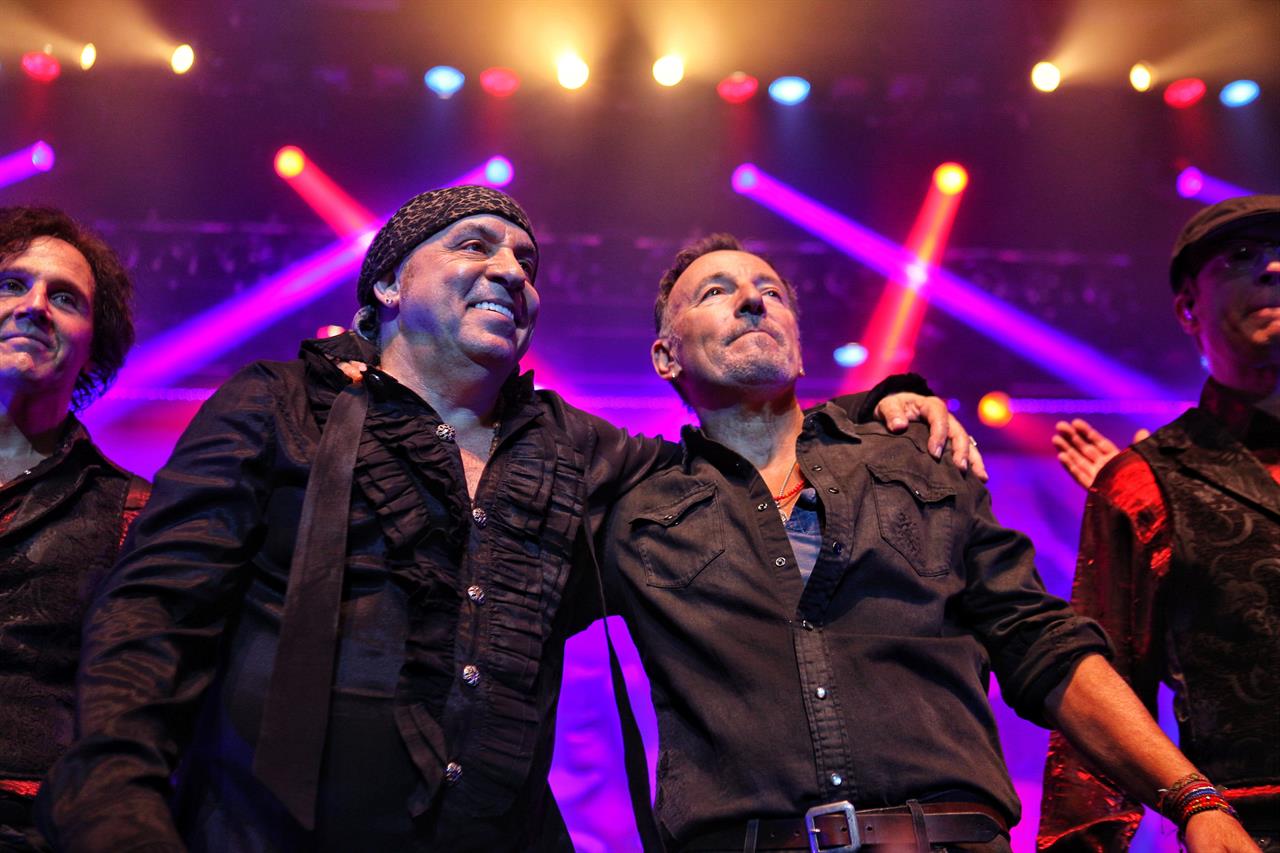 "I'd like to bring out a friend of mine who's out of work" – Steven Van Zandt introducing Bruce Springsteen
Steven Van Zandt spent part of the weekend in New Jersey performing at the Count Basie Theater in Red Bank with his band The Disciples of Soul, and guess who came out to join him on the encore? None other than "The Boss" himself — Bruce Springsteen.
Bruce Springsteen played four songs with Van Zandt during Steven's encore Saturday night, including "It's Been a Long Time," "I Don't Want to Go Home," "Tenth Avenue Freeze-Out" and a cover of Marvin Gaye's "Can I Get A Witness." Steven Van Zandt's new solo album is called SOULFIRE.
Watch some fan video's of Saturday night's show below.
Comments
comments
Bruce Springsteen
,
MusicNotes
,
Steven Van Zandt
,
xpn morning show
,
XPN MusicNotes
,
XPN MusicNotes from the XPN Morning Show