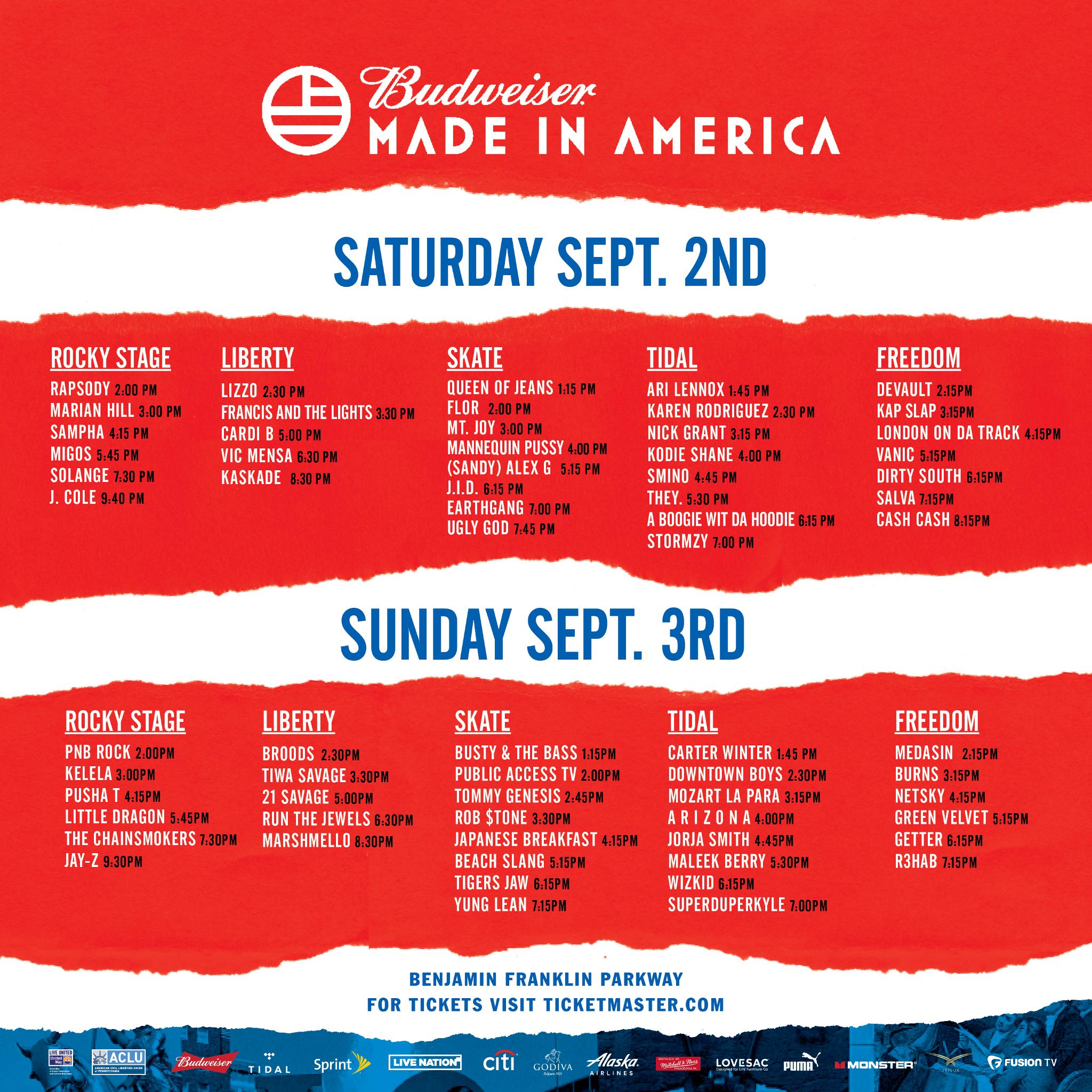 Bequeathed unto us by the Twitter gods earlier this morning, the Made In America set times have arrived.
A few items of note:
Jay-Z is playing Sunday night! Interesting choice, since Saturday is usually the bigger day.
No shortage of great locals on the skate stage from Queen of Jeans to Japanese Breakfast and Tigers Jaw good spot to camp out for the earlier part of the day.
That Mannequin Pussy -> Sampha transition is going to wreck me, hopefully in the best way.
I'm not as angry about The Chainsmokers' presence as most people I know. Mostly they're just dudebro wallpaper.
Map out your day via the image above!