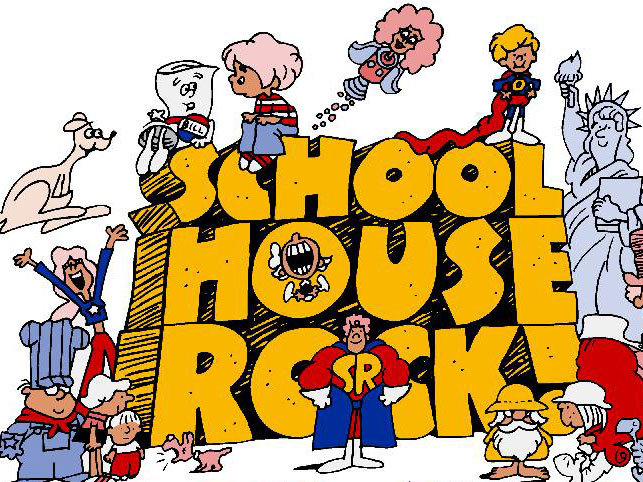 "I wrote songs to entertain anyone, from ages 2 to 92" -Bob Dorough, Schoolhouse Rock! songwriter
His name might not have been familiar, but for anyone who grew up watching cartoons in the 70s and 80s, you knew the music of songwriter Bob Dorough the person responsible for the unforgettable songs of Schoolhouse Rock!
Bob Dorough passed away on Monday at the age of 94, but there's no doubt his catchy tunes about math, grammar, government and more will live on forever.
Many people are probably not aware that Bob Dorough was an accomplished jazz musician, who had worked with the likes of Miles Davis and Mel Torme, when he was hired to write a song about the number three. His efforts turned into "3 is a Magic Number" and it led to a number of other memorable tunes including "Conjuction Junction," "I'm Just a Bill," and "Figure Eight."
In 1973, Schoolhouse Rock! premiered with "Three is a Magic Number," "My Hero, Zero," "Two Elementary, My Dear," and "The Four-Legged Zoo," all written and composed by Bob Dorough. During its original 12-year run, Schoolhouse Rock! won four Emmy Awards for Outstanding Children's Programming.
Later a Schoolhouse Rock! tribute album — Schoolhouse Rock! Rocks — came out featuring the likes of Moby and De La Soul (the latter of whom sampled "3 Is A Magic Number" in their song "The Magic Number" from 1989's 3 Feet High And Rising).
Enjoy the songs of Bob Dorough below.
---
---
---
---
---
Bob Dorough
,
De La Soul
,
Moby
,
MusicNotes
,
Schoolhouse Rocks!
,
xpn morning show
,
XPN MusicNotes
,
XPN MusicNotes from the XPN Morning Show