Not much beats a stacked double bill of local favorites, and that must be just what Slaughter Beach, Dog had in mind when booking their upcoming tour. It'll be the band's first headlining run since last fall, when they released their debut LP Birdie, and for the East Coast leg of the tour, Thin Lips is coming along (the second half of the tour gets Gladie, which is pretty cool, too). The two Lame-O labelmates will join forces at PhilaMOCA on August 25.
For Free at Noon alums Slaughter Beach, Dog, it's been a busy year — Birdie's release last fall just about coincided with Modern Baseball's farewell run (that's SBD bandleader Jake Ewald's former band). Thin Lips are just about to embark on their busy streak; currently touring with Hop Along, of which frontperson Chrissy Tashjian is a touring member, and the band just announced their forthcoming record Chosen Family, out July 27.
Below, listen to a song from each band and find the full list of tour dates. Tickets are on sale now; find 'em on the XPN Concert Calendar.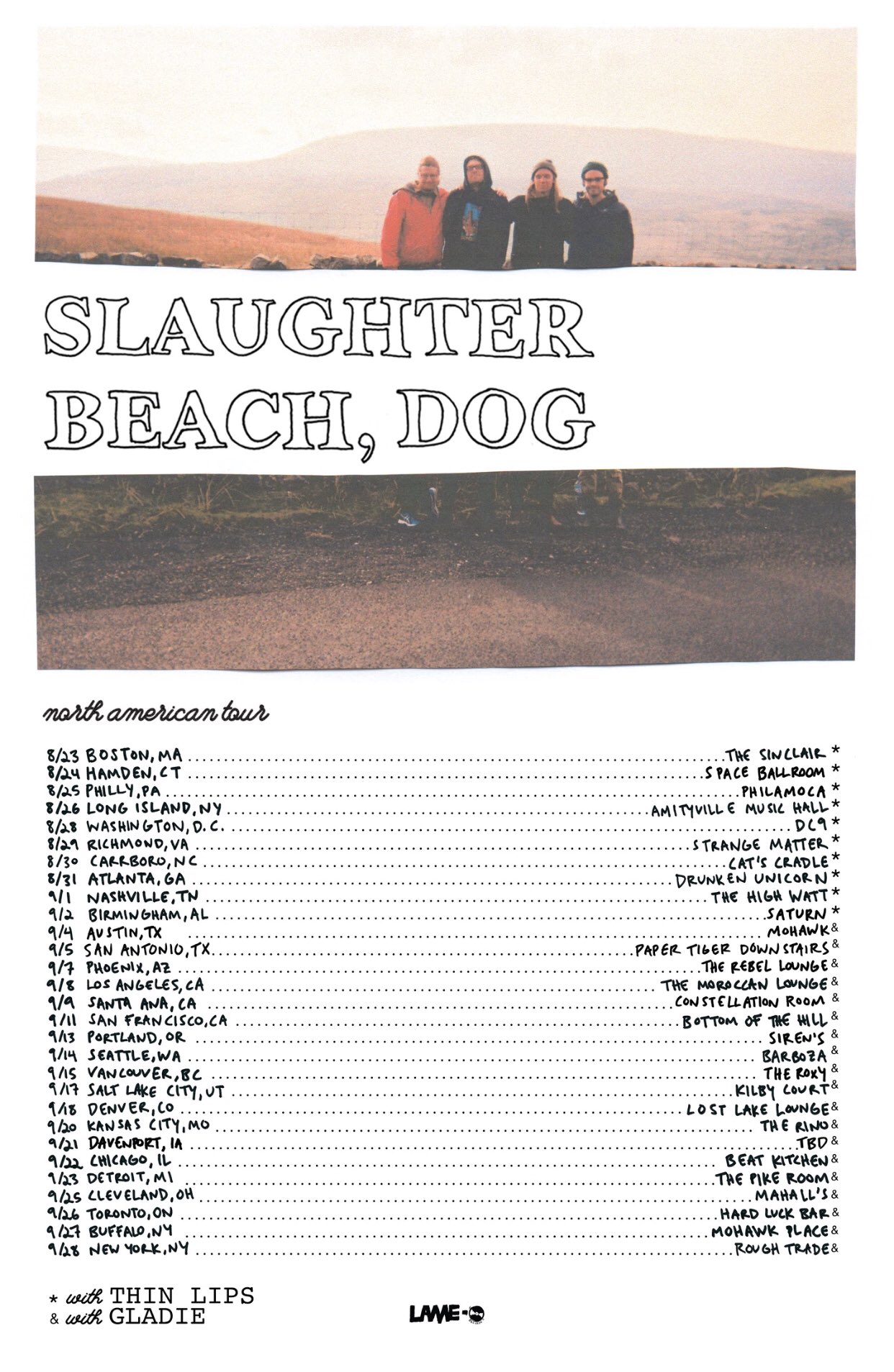 Tags:
PhilaMOCA
,
slaughter beach dog
,
Thin Lips