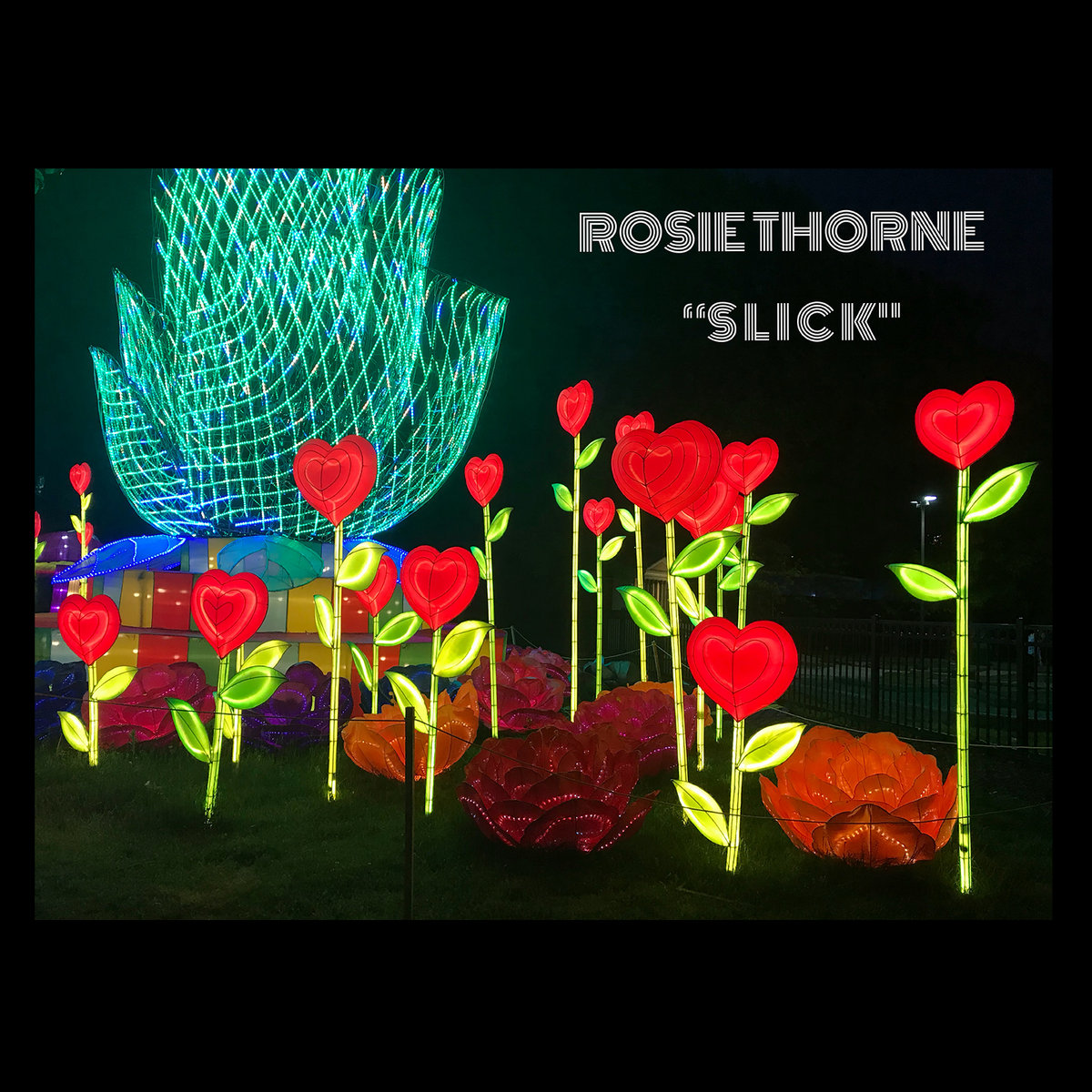 Local supergroup Rosie Thorne recently released their debut single, a pop track suitable for both nightclubs about town and intimate headphone grooving. Comprised of Marisa Dabice (Mannequin Pussy), Max Steen (Cold Fronts, Vexxed), and Zach Sewall (Grave Goods, Vexxed), Rosie Thorne melds their respective influences and backgrounds to create their debut leftfield dance track, "Slick."
Wonky instrumentals peek through the mix in between vocal phrases, bleeps and bloops are peppered throughout the track, and Marisa Dabice's gorgeous vocals flutter above it all. Dabice's lyrics range from introspective to morbid, who candidly said on Twitter: "It's about Death." The balance of tasteful guitar licks bouncing with grooving basslines help keep a human element of the track amidst all of the background whirring.
According to the group, they plan to release a song a month over the course of the next year, which is certainly promising now that we have a glimpse into the project with "Slick." Be sure to check back into The Key and the band's bandcamp page for more material from Rosie Thorne, and stream "Slick" below.
Tags:
Cold Fronts
,
Grave Goods
,
Mannequin Pussy
,
Rosie Thorne
,
VEXXED