This is a special Skeleton Key and not just because I'm checking in with you a bit later than usual. Don't worry, my neighbors are still shooting off fireworks all day every day so it's basically still the 4th and will probably stay that way at least until August. For this column I want to talk about all the new music coming out this month because there's seriously just so much of it. And check this out: last weekend was First Time's the Charm which was the debut of eight bands playing their very first sets ever. So much new music! Let's start with a list because you should always start with a list: Dark Thoughts, Smarthearts, Rosali, Lester, Dark Web, Rabbits to Riches, Empath, and Fleabite. Oh, and a just-announced split between Jenna & The Pups – the solo pop punk band from HIRS frontwoman Jenna Pup – and, well, herself. The PUP/HIRS album will be out in August.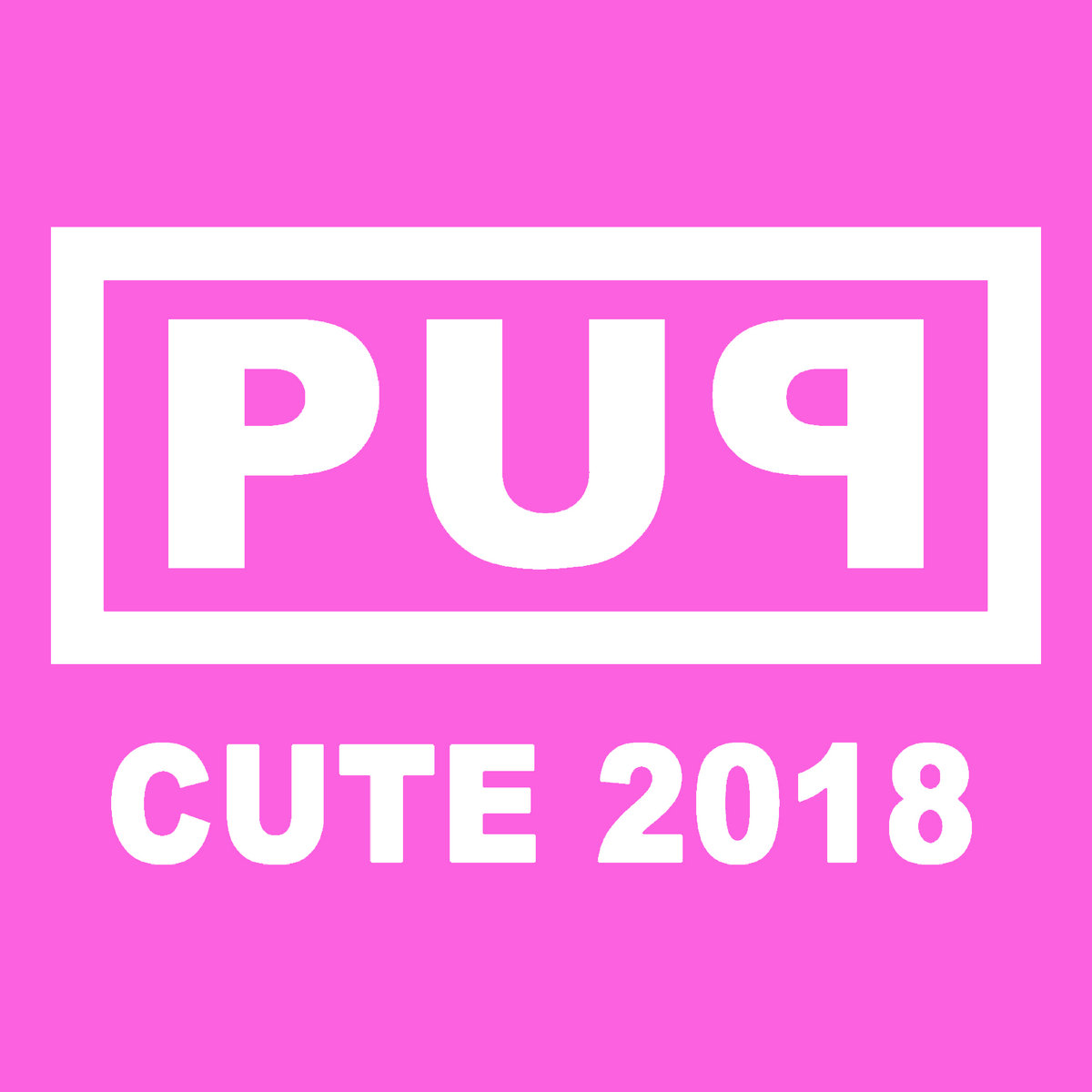 While that new Dark Thoughts album is sure to be on everybody's best of, those jerks aren't playing an official record release show until August. Their next appearance somewhere other than a basement will be at the end of this month opening up for Iron Chic at Boot & Saddle. Also playing that show will be Seattle transplants Ramona who I just witnessed for the very first time at that Mal Blum show at Space 1026. They're really fun and catchy – I mean, what else would you want on a lineup with Iron Chic and Dark Thoughts?! – and I'm excited to see them on lots of shows in the future.
Speaking about the future, can we take a minute to collectively gawk at the recently announced lineup for Ars Nova's October Revolution? Because so far it's been nothing but incredible heavy hitters: acclaimed electronic musician Annette Peacock, the Sai Anantam Singers performing the devotional music of Alice Coltrane Turiyasangitananda, Idris Ackamoor & The Pyramids, a band doing the songs of the Legendary Hasaan Ibn Ali, the Dave Burrell Full-Blown Trio, and so much more. There's good shows and then there's the stuff put together by Ars Nova Workshop and Fringearts, which is just beyond. I feel truly lucky to live in Philadelphia sometimes and I absolutely can't wait for October.
Side note: quick shout out to the spiritualjazzhats Instagram for being one of the most fun jazz-related accounts on there. They post nothing but fantastic pictures of greats – including the aforementioned Peacock – and also just tons of awesome shots of Sun Ra, who as I'm sure you know always looked fantastic in a cool hat. Hit that follow button and get some musical and fashion inspiration!
Before we run through the rest of the calendar, I wanted to share some pictures from First Time's the Charm. For the sake of journalistic integrity you should know that I helped organize the event, though like everything else associated with punk we made absolutely no money on it. In fact, the whole thing was a fundraiser for Beyond The Bars, an organization that brings music and music education to incarcerated youth in the Philadelphia area. The idea behind the event, now in its third iteration, is to create an environment to encourage diversity within our music scenes and give a platform to those people who have historically – and currently! still! in 2018! – been shut out of making music.
There's a bunch of shows this weekend that are exciting but what's doing it for me are the two record store gigs on Saturday: in South Philly you can go see Dark Web and Russian Baths at Beautiful World Syndicate and over at Philly Record Exchange in Fishtown is Honey Radar and New Parents. Going to a show in a record store might feel a bit meta, not to mention potentially cramped, but in my experience it's always just an inherently fun time.
Switching gears a bit, there's an amazing black metal show at Millcreek Tavern in West Philly on the 17th, which is a Tuesday. And what else are you doing on a Tuesday but going to see Mortuary Drape who are coming from Italy and have been around for more than three decades play with Volahn from California – who I haven't seen since they were at Disgraceland with Bone Awl way back in 2009(!) – and local support Mortum and Cape of Bats, who you should keep an eye on even if you don't care about metal cause they're just that good.
You know who else likes to dress up in wild outfits and put on a ridiculous and fun show? Wrestlers. You know what's happening on July 20th out in Bethlehem? Wrestling. And bands! "Let's Hang Out" is an event being put on by BWA and Lehigh Valley Apparel Creations – they make a lot of the shirts and other gear for bands in Philly – and includes a whole mess of matches, performances by Mannequin Pussy, Spirit of the Beehive, and Cheap Pop, and an all-vegan snack bar. How can you go wrong with any of that?!
Of course, that's the same night as Faust and Ono at Underground Arts and Dead Prez with Reef the Lost Cauze at Ardmore Music Hall. Until we can clone ourselves, we will have to make these choices. So choose wisely! There isn't much of a choice to be made that Thursday, thankfully. Either you're going to see Body/Head (Kim Gordon from Sonic Youth and Bill Nace who has performed with everyone from Chris Corsano to Joe McPhee to Thurston Moore) and Gunn-Truscinski Duo at PhilaMOCA or you're wasting your time going to another concert. It's really that simple. The Body/Head stuff is superb and I can't imagine you're going to get the chance to see that band play in such an intimate environment forever so you should take the initiative now and go to that show.
The final thing on my ultra-packed calendar is the All Mutable Summer Jam on the 27th and 28th. The lineup is absolutely stacked with heavy hitters including 700 Bliss – that's DJ Haram with Moor Mother – Dreamcrusher, RP Boo, Kilamanzago, Container, and so, so many more. Read more about it over here and I'll see you there!
Comments
comments