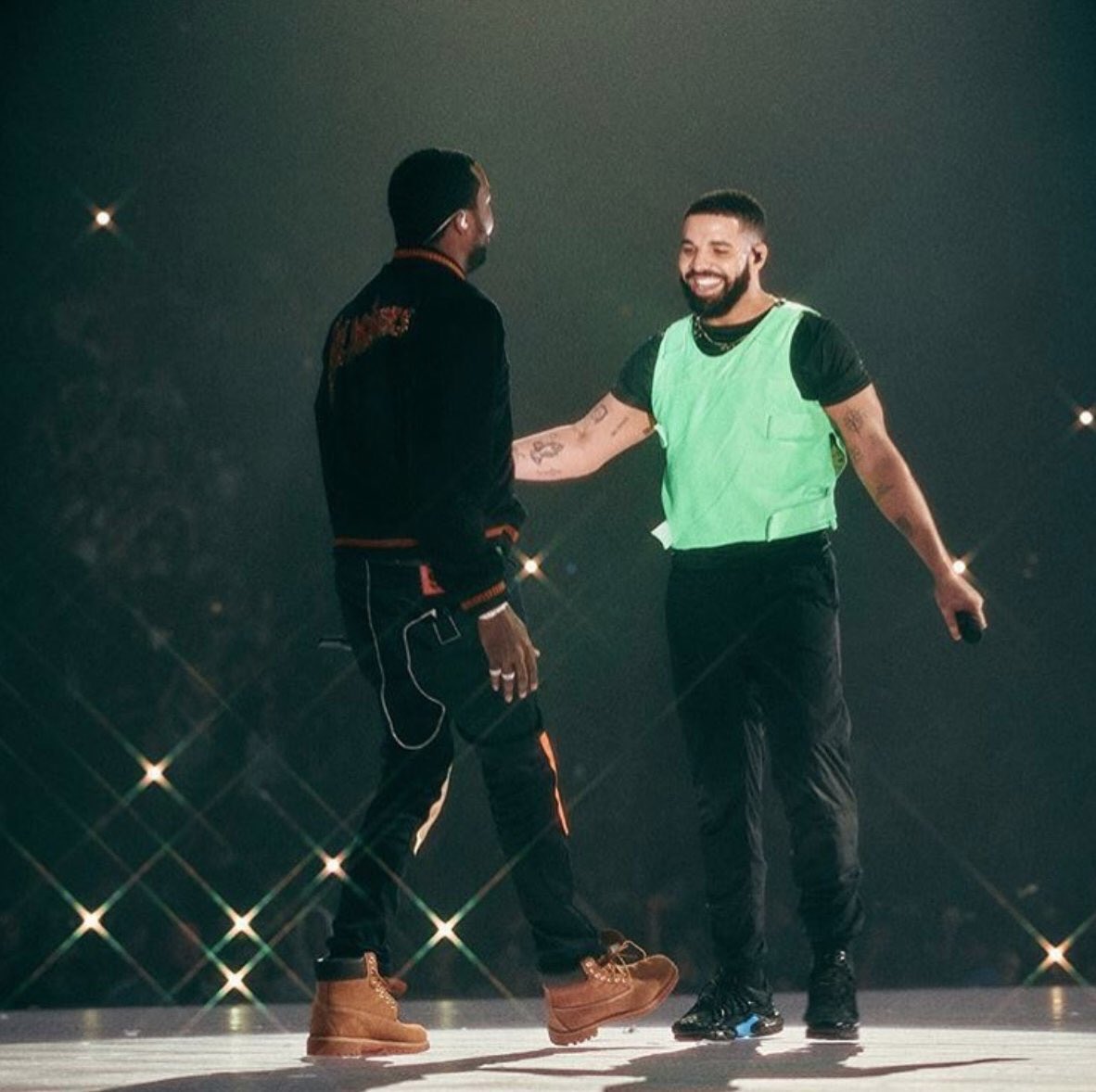 After a three-year beef that began with a single tweet, Drake and Meek Mill have called a truce. During his Aubrey & The Three Migos Tour stop in Boston on Saturday, Drake brought out the Philly rapper for a performance of "Dreams and Nightmares" and the two even embraced onstage.
Later dubbed Ghostwritergate, the feud dates back to July 2015 when Meek called Drake a fraud, accusing him of not writing his own lyrics. The remark sparked a debate in the hip-hop community about the credibility of rappers. Meek's tweet resulted in a rap battle of diss tracks, with Drake firing shots in "Back to Back," the success of which left Meek humiliated and the subject of countless memes.
After their reunion this weekend, Drake commented in an Instagram post, "This really gave me peace of mind tonight. Healing and moving forward created one of the most electric and gratifying moments of my career. @meekmill I'm happy that you are home and that we could find our way back to our joint purpose."
Watch Drake and Meek Mill's dual performance below.