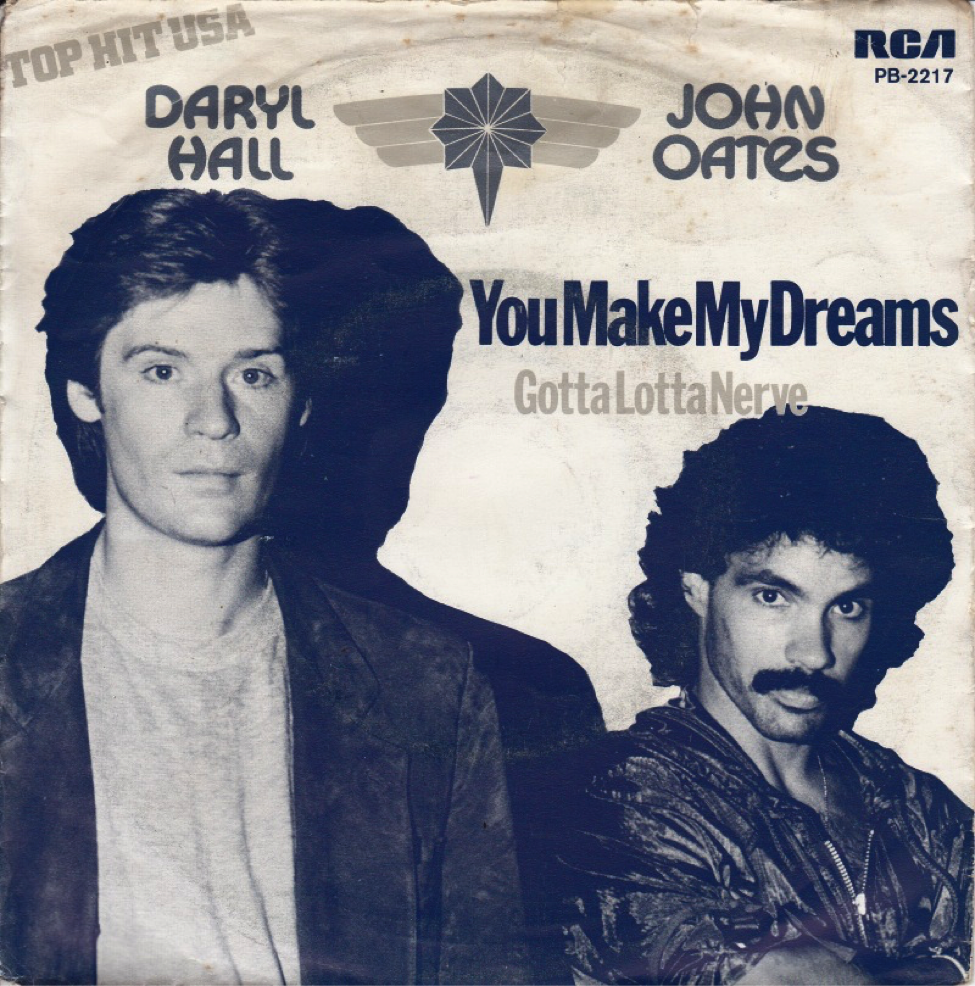 Every day leading up to Valentine's Day this year, The Key is recapping 14 songs that scream "love" just as strongly as they scream "Philly." The Essential Love Songs of Philadelphia continues with "You Make My Dreams" from Hall & Oates' 1980 album Voices.
The thing about hit songs, though: sometimes they become so massively, immensely popular, that pop culture completely takes over. It's like that songwriter's aphorism: it doesn't belong to you anymore, it belongs to the world. And the world often steers it down a path that maybe the songwriter did not exactly have in mind, but probably they're making such bank that they don't care all that much.
I was thinking about this earlier in the week, when I heard "Bargain" from The Who's 1971 album Who's Next, a record that predated my birth by a solid seven years — meaning I never got to experience that song in its unadulterated form. What do I think of when I hear "Bargain"? I think of car commercials, obnoxious car commercials played ad infinitum on television and commercial radio. And even though it's a perfectly fine classic rock song from a perfectly fine classic rock album, I will never hear that when it comes on; I will always hear a button-down shirt-and-tie guy with slicked-back hair and a booming voice trying to sell me a 24-month lease on a new Mazda with no money down and no interest for the first six months, or what the heck ever.
"You Make My Dreams" from Daryl Hall and John Oates suffers a similar fate; I will never hear that song without thinking of some drunk uncle archetype attempting to sloppily cut a rug at Sandy and Bobby's wedding at the Pennsauken Country Club ballroom but it's like 10:45 at night and he's been going hard on the Jack and Cokes since happy hour and all the bopping and clapping pushes him over the edge, causing him to trip over Sandy's train and shove past Aunt Gladys, relieving his GI tract of the salisbury steak and mashed potatoes from a couple hours before, all over the centerpiece no less. Poor, poor Hall & Oates.
Is wedding vomit a fair image to have in mind when listening to one of their most popular songs? Hardly. The Philadelphia born and bred, Temple University-schooled hitmaking duo might have leaned hard into the overly-polished, overly-saccharine production of the 80s as they entered their second decade of making music — they might have crafted their songs for maximum accessibility and appeal, at the expense of the nuance of the blue-eyed soul classics from Abandoned Luncheonette — but that doesn't mean they're not sincere. Hall & Oates are corny, yes, but they're not monsters. Continue reading →