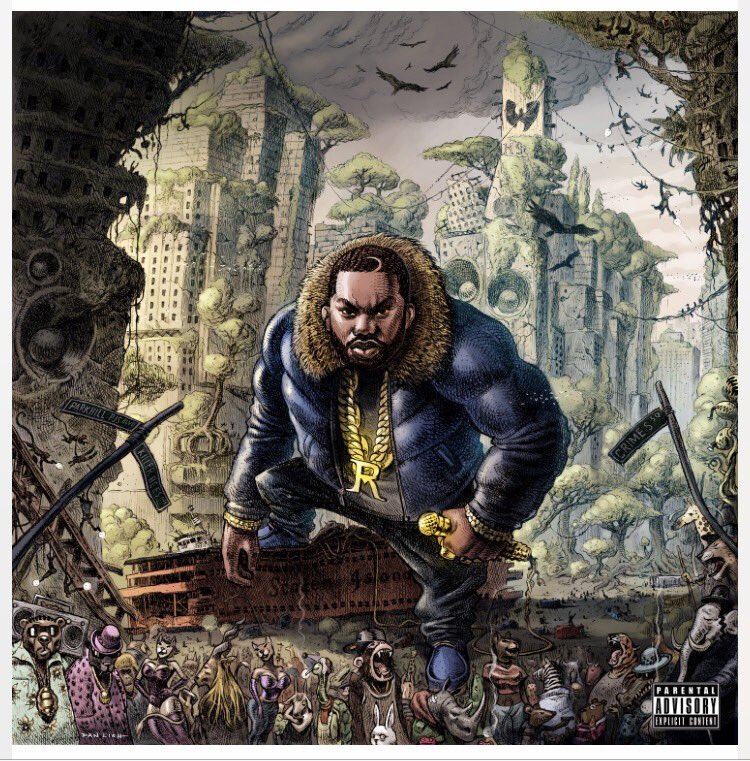 Starting Wednesday with the latest in a series of tributes to Philly jazz great Sun Ra and running through Monday and a Princeton performance by orchestral pop mastermind Andrew Bird, this week's concert picks touch on rock, hiphop, funk, punk and more. Read on for 20 shows to see in Philadelphia this week


Wednesday 2/21: Satellites are Spinning Sun Ra Tribute at Johnny Brenda's
Satellites are Spinning: A Sizzling Sonic Celebration of Sun Ra hits Johnny Brenda's Wednesday night. Featuring The Willow Trio with a large ensemble of featured guests, this is the 4th installment of eight shows celebrating the intergalactic, influential legacy of Sun Ra. Speaking on the night with the Philadelphia Jazz Project, Willow Trio drummer Kevin Diehl explains that "We aren't trying to be Sun Ra's Arkestra. We are just trying to honor the creativity, the vision, the legacy and it's enduring impact, as best and as humbly as we can." // 8:00 p.m., $15, 21+ // TIX + INFO – Jack Madden
Wednesday 2/21: STRFKR at Union Transfer
Polyvinyl powerhouses and Portland-based indie rockers STRFKR hit town Wednesday night, with support from Reptaliens. A staple to the genrebending indie electronic wave, STRFKR has stretched its early success into a solid decade-long career, attracting new fans with each release. With seemingly endless material to draw from, Wednesday's show at Union Transfer is sure to be a career-spanning, dance party freakout. // 8:30 p.m., $25, AA // TIX + INFO – J.M.
Thursday 2/22: I Think Like Midnight at PhilaMOCA
I Think Like Midnight celebrate the release of their second record, This Land Is Your Mind, this Thursday night at Eraserhood's PhilaMOCA. Comprised of members of The Trolleyvox, The Dead Milkmen, and more, I Think Like Midnight describe their band as "an instrumental rock band formed by longtime devotees of the lost art of the succinct rock instrumental." Stream the band's sophomore release ahead of the release show. // 8:30 p.m., $12, AA // TIX + INFO – J.M.
Thursday 2/22: Raekwon at Ardmore Music Hall
Raekwon Da Chef touches down at Lancaster Ave's Ardmore Music Hall this Thursday night. Member of the legendary Wu-Tang Clan, Raekwon's success and influence has been recognized since Wu-Tang's seminal '93 release Enter the Wu-Tang (36 Chambers) and Rae's own solo debut Only Built 4 Cuban Linx… Boasting impressive collabs with hip-hop's best from Mobb Deep to Outkast, Rick Ross to Kanye West, Raekwon has even appeared on tracks backed by The Black Keys and Flume. Don't pass on this chance to see one of hip-hop's greatest living legends live. // 8:00 p.m., $15, 21+ // TIX + INFO – J.M.
Thursday 2/22: Max Swan at MilkBoy
Max Swan returns to MilkBoy Thursday night for the recurring MONO//POLY series, currently in its fourth installment. Blending hip-hop infused beats with jazz, soul, and R&B, Max Swan pumps out deeply groovable, smooth sounds. Also set to appear on the night are dream-pop indie rockers Rover Rover, dance-pop outfit Dream Safari, and club dweller / dancefloor commander DJ Sylo. Read The Key's recent feature on Dream Safari's latest single ahead of the gig. // 8:00 p.m., $10, 21+ // TIX + INFO – J.M.
Thursday 2/22: Soulection at CODA
LA based record label, radio show, and collective Soulection is bringing their signature smooth sound to Philly this Thursday. Founder Joe Kay will be there with other special guests. Tickets are selling fast, so make sure to grab yours // 9:00 p.m., $15, 21+ // TIX + INFO – Madorne Lemaine
Wednesday 2/21 and Thursday 2/22
‹
›
Tags:
Ardmore Music Hall
,
Everybody Hits Philadelphia
,
Hurry
,
Orion Sun
,
Rachel Yamagata
,
Remember Sports
,
Space 1026
,
The Rotunda
,
The Week Ahead
,
Two Piece Fest IX