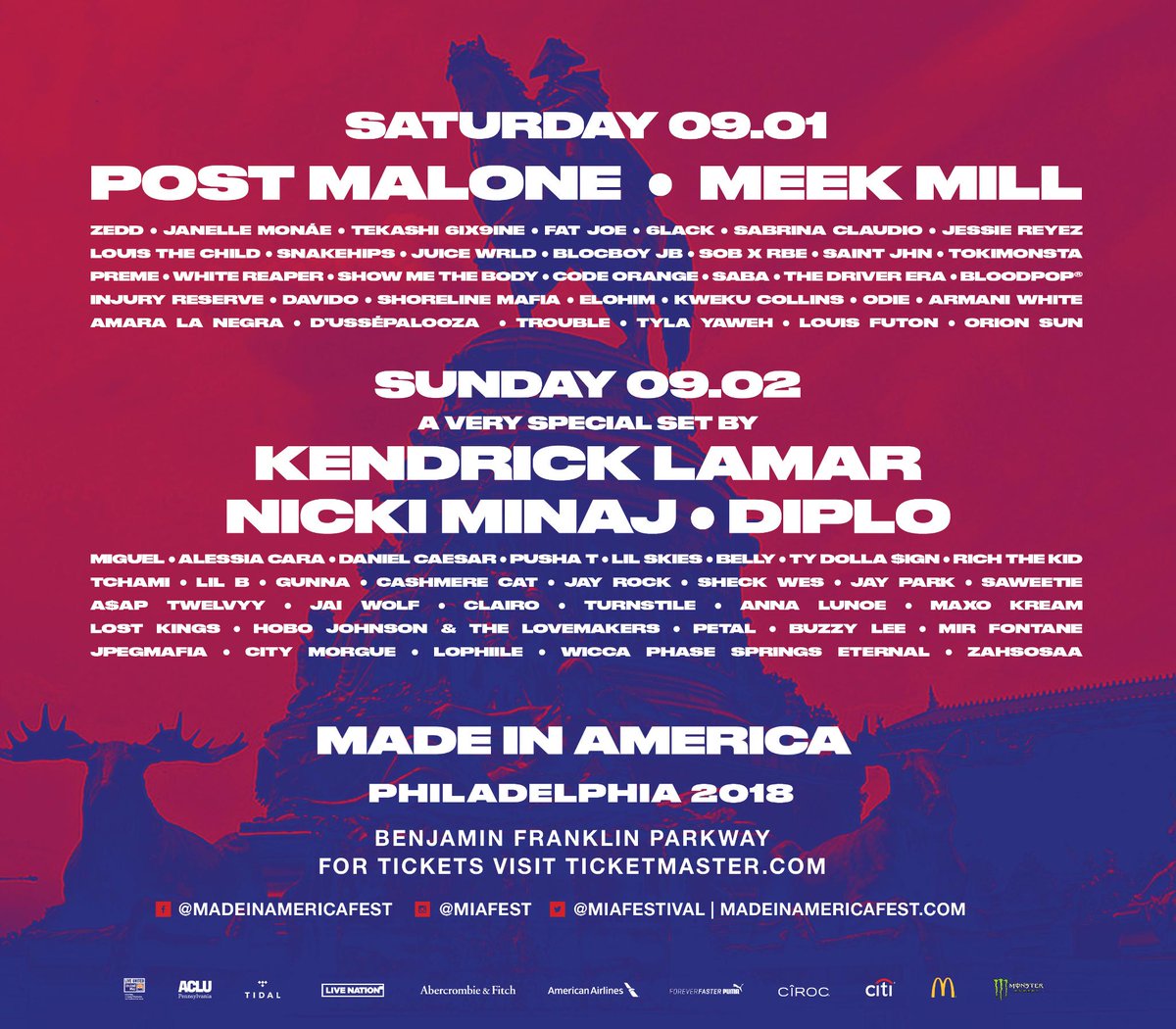 It's T-minus three days until the 2018 edition of the Made in America Festival, and we've finally got a breakdown of who's playing when.
The festival just updated its socials with an image of the daily breakdown; Saturday will see headlining sets from hometown hero Meek Mill, poppy Texas rapper Post Malone, dynamic diva Janelle Monae, and ATL MC 6lack, who killed it at Roots Picnic earlier this year. Sunday is a bit stronger, with Nicki Minaj, Kendrick Lamar, Alessia Cara, Miguel, Daniel Caesar, Pusha T and much more taking the stage.
There's also a breakdown of set times out there — but in order to parse that, you've got to download the festival app. Sneaky sneaky, MIA. Grab that here and plan your weekend.
Tags:
Made in America 2018